Manual control

Digital Remote Control with Stepper Technology

Speed Shift using remote control **

Soft acceleration and deceleration control

Variable speed with dual control

Realistic Life-Size Cow

Draw / Roll feature

Adjustable brake system

Cable Tensioner simplifies installation

Extra Heavy-Duty Dual-Drive Electronics
The Pro Cutter 1804 is one of newest additions to our line of Pro Cutters.  The architecture of this "next generation" patent pending design allows the up-dated, life-size cow to "draw" before and during the turn-around with amazing realism.  There are two modes of control.  "Draw" gives the rider the ability to back the cow across the arena, and release the cow to turn around only when ready.  Or in "ROLL" mode, the cow automatically backs up during each turn-around.  No other training tool offers comparable control, flexibility and expression.
Constructed using ultra high-performance components, this unique dual-drive system contains all the features of our other models, like soft-start acceleration, climate control, manual and logic switches, and a soft-shift feature that provides seamless transitions when shifting speeds.  In addition, each Pro Cutter 1804 package includes an adjustable braking system for soft or firm stops, a Cable Tensioner package for installation convenience, a high-performance digital radio package, and a realistic life-size flexible cow.
Each Pro Cutter 1804 package includes:
Control box
Digital Remote Control w/ Stepper Technology
Switchable Brake System
Advanced "Draw" and "Roll" Modes
Realistic Life-sized FLEX Cow
Kevlar Cable
Slide Tubes
Dual Cable Tensioner w/ Mounting Plate
2-Year Warranty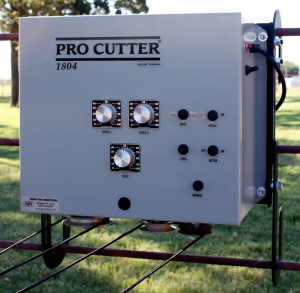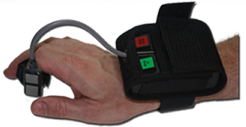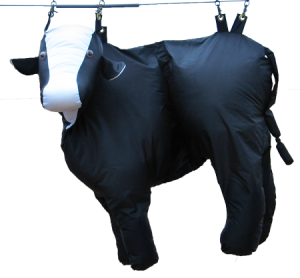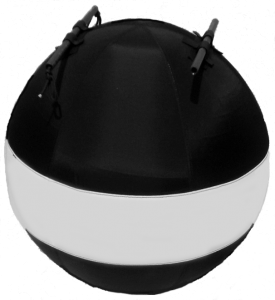 Add the new "Eye-Ball" trainer.
Completely interchangeable with the cow.
$99.00
* Available as 240VAC/50Hz for international installations at no extra charge.
*Please provide pen size when ordering.