Pro Cutters have been used to train more winning horses than all other mechanical cows combined!
some of our many friends and long-time customers…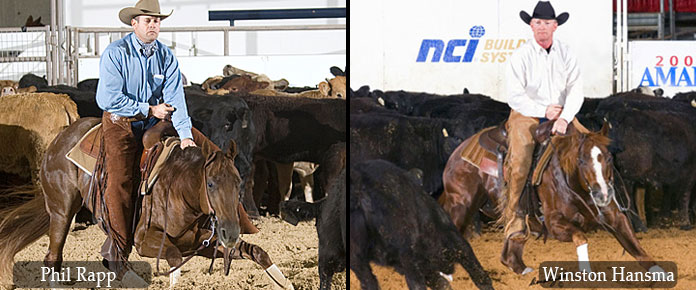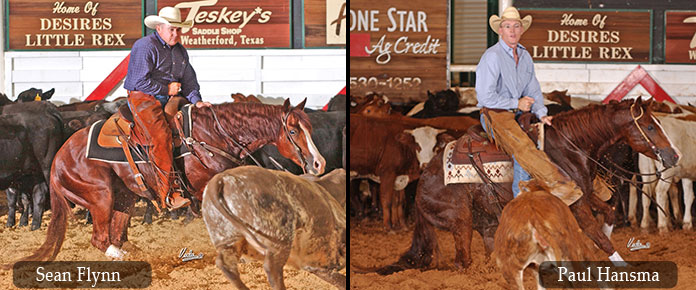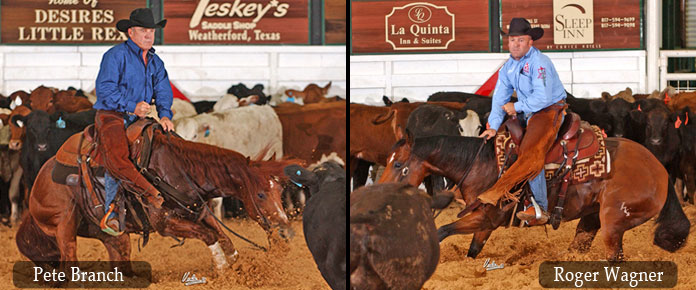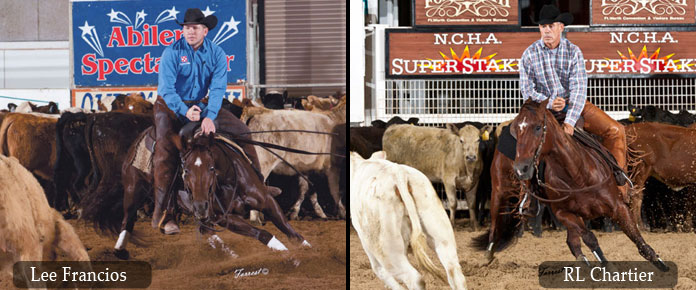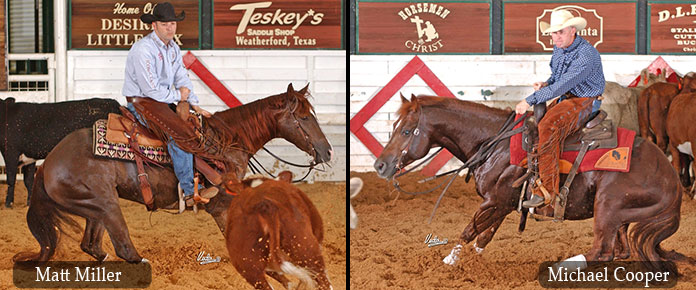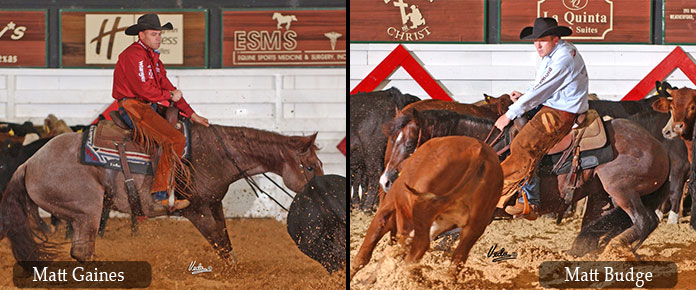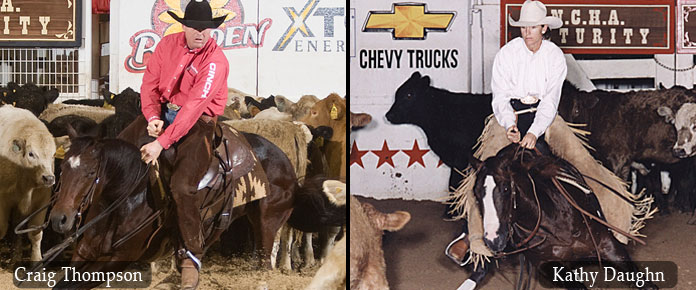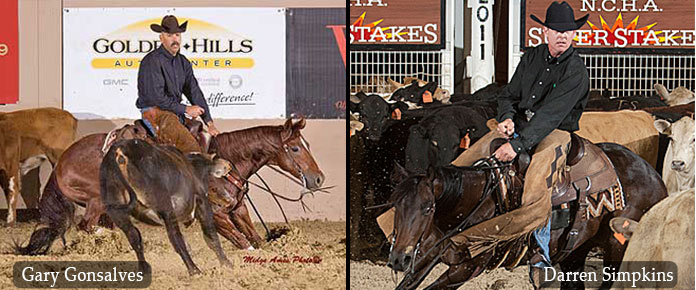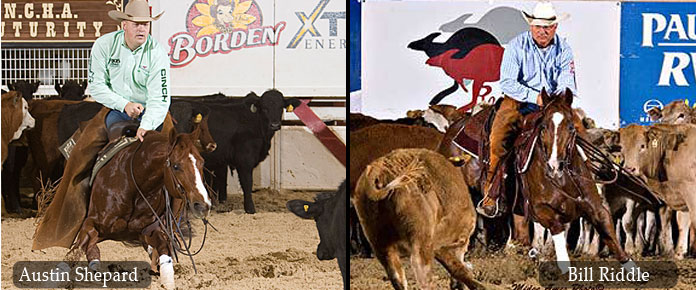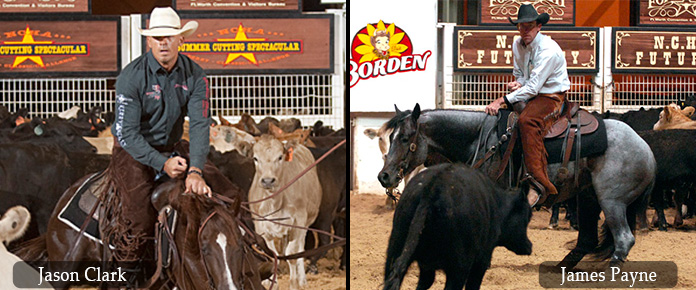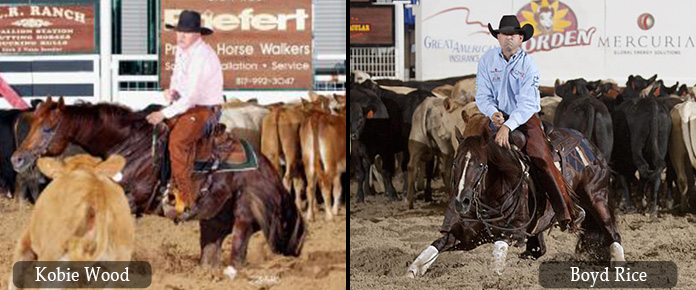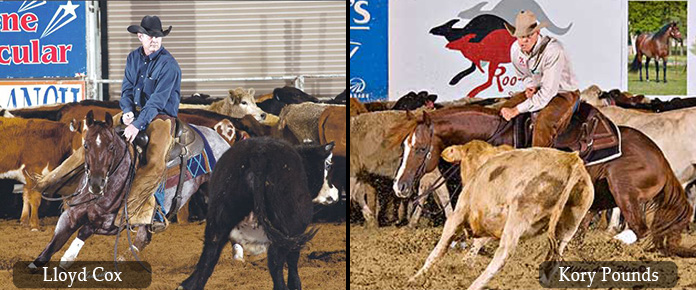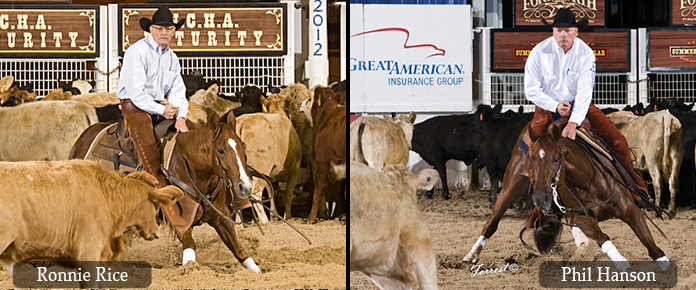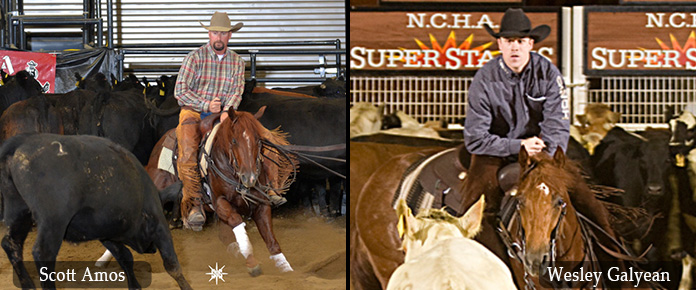 ---
The 2014 NCHA Summer Spectacular takes place July 12 - August 2, 2014 at the Will Rogers Memorial Center in Ft. Worth, Texas.  This third and final leg of the NCHA Triple Crown will showcase many of the sports top horses and riders.  When the dust settles, Show Pro Industries will be proud to award an all new Pro Cutter 1503 training system to the 2014 Derby Non-Pro Champion!
__________________________________________________________________________________________________
The Show Pro business model:   "Price is what you pay, value is what you receive."  The model footing begins with creating mutual customer respect, not embellished tactics to make a sale.    Our 30 year reputation stands on this premise insuring you are purchasing the finest training equipment available.  Click the Pro Cutter Products link above to review models.
   NEW
Stepper Technology:  remote speed setting capability available on all Pro Cutter models – ADJUST SPEEDS FROM HORSEBACK!
Radio System:  Optional*, ultra high-tech radio system uses frequency hopping, digital spread spectrum technology to eliminate interference, hesitation, range issues, and whip antenna.   Guaranteed to grossly outperform the competition! (std PC1804pc, PC1804, PC1504pc)
 Computerized:  Programmable Pro Cutters' learn your riding style, then automatically create continually evolving runs; OR create and store your own runs!
"Crash protection" system prevents over-runs when using remote or manual control control.
Dual drive:  1804 series employ dual motors to fully manage the mechanics of the cow during turn-arounds.
"RATE" control allows rider to customize acceleration and deceleration rates.
Next generation electronics create the quietest, smoothest, most reliable equipment available.
   FACT CHECK:

     
The best performing radio remote control systems in the industry – Period!
The most powerful industrial electronics in the industry - Period!
The fastest, most reliable customer service in the industry – period!  Just ask your friends!
Climate control systems on ALL models significantly extend product life - Period!  Think about it the next time you start your vehicle in cold weather.
Protected 9 volt battery powers remote control – Ask the competition what they use.
Genuine kevlar cable – the highest quality cording available – Period!  Google it and see for yourself.
The only industrial quality round pen systems available – Period!
The only programmable systems ever offered that learn how you ride – Period!  While the competition talks about how many moves you get to record, all Pro Cutter PC models automatically develop programs based on your riding style; or create and store specific programs using the remote control.
---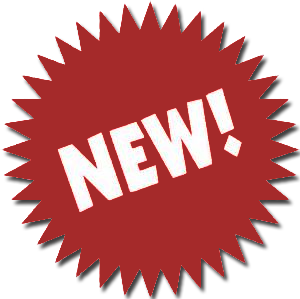 Enhance your new or existing Pro Cutter with our all new PERFORMANCE PACKAGE system upgrade.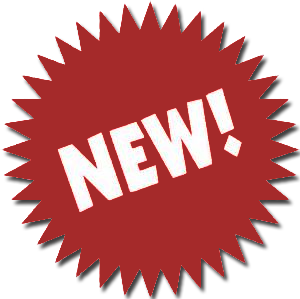 Pro Cutter 1802 upgrade program now available.
---
DID YOU KNOW?
* Top horseman and TV personalities Clinton Anderson, Craig Cameron, Chris Cox, Ken McNabb, Kevin Meyer, Pat Parelli, and Richard Winters all use Pro Cutters in their horse training programs!
DID YOU KNOW?
Pro Cutter – the Official Mechanical Cow of the
National Cutting Horse Association (NCHA)!
Canadian Cutting Horse Association

!
Eastern Canadian Cutting Horse Association

!
Ranch Sorting National Championship (RSNC)

!
"The Non-Pro"

!
Breeders Invitational

!
Idaho Cutting Horse Association

!
Southern Arizona Cutting Horse Association

!
 Eastern Nationals, Western Nationals, TheWorld Finals,
…………and many other great events and organizations.